The Lansbury Hotel is proud to announce that Booking.com have awarded us a prestigious 9!
creative33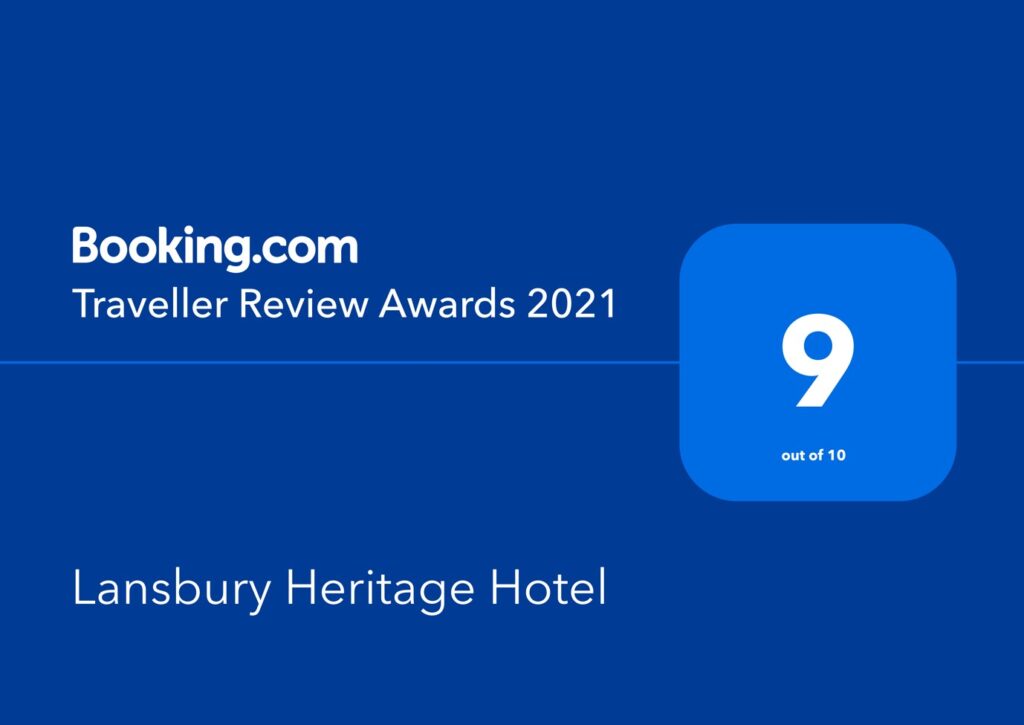 At The Lansbury Heritage, we pride ourselves in the knowledge that when you book a stay in one of our luxurious rooms, you are getting much more than just a hotel room; you are getting the Lansbury experience.
In January, Booking.com released their 2021 Traveller Awards, and in that announcement awarded us with a very prestigious 9 out of 10!
Booking.com has been established for 25 years, and has 28 million listings available in 43 languages, making them one of the largest and best respected travel agency companies online. They really do have the credentials to back up their claims.
The Lansbury Heritage Hotel is a truly wonderful place to stay, ultra-modern accommodation, set within an historical and architectural gem in the heart of London.
But of course, we would say that…
If you need more convincing, just see what our recent Booking.com reviews had to say…
Robert in November, commented that: "The staff Jessica and Daniel were fantastic and made my stay very enjoyable."
In September, Em said: "I came here with my boyfriend for my birthday and had a wonderful stay. This hotel is absolutely beautiful and it's in a great location …The staff at Reception were so kind and friendly…The room was stunning and I definitely plan on returning to this hotel."
Islam told us how our "Unexpected location hidden in the heart of east London" is both "Comfortable and cosy and just a nice place to have to yourself."
These are just a few of the recent reviews we have gathered, during one of the most difficult trading periods the hospitality industry has ever experienced.
Although we are presently open to essential business travellers and key workers only, we are eagerly waiting to hear from the UK Government as to when we can fully re-open our doors to you. We can say, hand on heart, that we are very much looking forward to welcoming all our guests back, as soon as it safe to do so.
Finally, The Lansbury Heritage Hotel would like to say a special thank you to all our customers, for leaving so many positive reviews on Booking.com. This award would have not been possible without you.
To find out more, or to enquire about bookings, view our main page at www.lansburyhotel.com, email us at info@lansburyhotel.com, or chat with a member of our team on 0203 935 6901, who will be more than happy to help!
We look forward to welcoming you all back soon.