The Lansbury Hotel's Hidden History
creative33
Welcome to the Lansbury Heritage Hotel, a luxury and ultra-modern 'home away from home', housed within a culturally significant 150-year-old building, in the heart of London.
The phrase, "if these walls could talk" is often used when visiting or describing a place of historical or cultural value, and no truer words could be spoken than when entering The Lansbury Heritage Hotel.
Though you might not realise it upon first glance, look a little closer behind the renovations, modifications & modernisations and you can see, with much of its original Victorian Gothic architecture still intact, a building that is soaked in history.
Built in 1870 on the corner of High Street and Woodstock Terrace, the Poplar District Board of Works – as they were first known – was home to the Poplar Borough Council until 1938 and since then has had a myriad of uses and occupants, one perhaps most notable, is that of George Lansbury, for whom we share our namesake.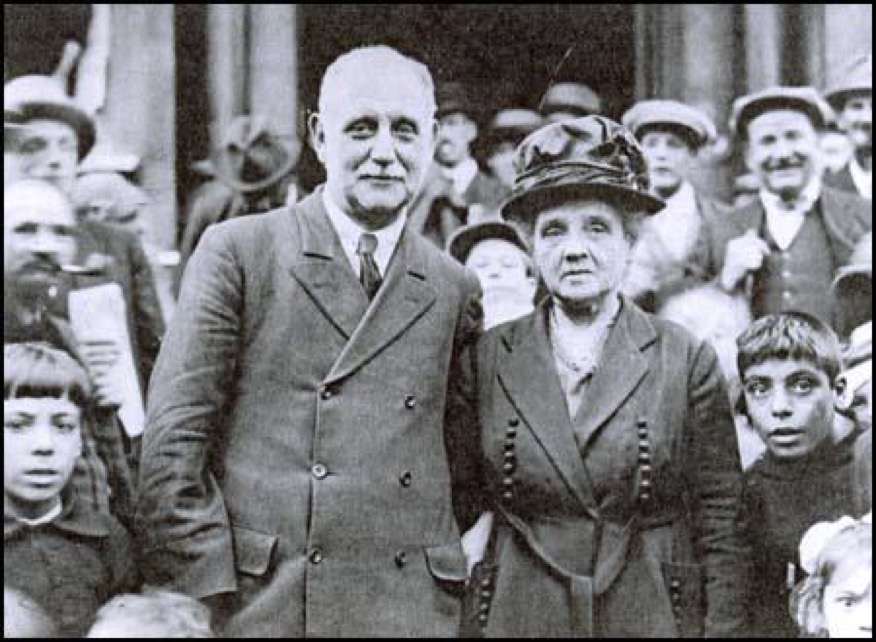 George & Bessie Lansbury
George Lansbury was an early British socialist & Labour politician, and perhaps just as notable, Grandfather to famed actress, Dame Angela Lansbury.
George devoted a large part of his life to the improvement of both living standards & working conditions for his constituents as MP for the borough of Poplar; a battle he would continue to fight for later on in life, as this era's Leader of the Labour Party.
Known throughout even his own party as a progressivist, George was a steadfast supporter of women's rights, campaigning for their rights to vote and even became close associates with Emmeline Pankhurst herself.
Among historians and the curious alike, he is perhaps most well-known for his role in the 1921 'Rates Rebellion', that began on the very steps of the Lansbury Heritage Hotel and which saw mass protests against rates of taxation in poorer districts being set at levels equivalent to the most affluent in London.
His son, Edgar Lansbury, would follow largely in his father's footsteps, working alongside him in support of the poorest communities and women's rights. Edgar's first wife Minnie Lansbury, a teacher and suffragette, worked tirelessly alongside both husband and Father-in-Law within the walls of Lansbury Heritage, fighting in particular for the rights of widows and orphans of WW1 soldiers, whom at the time, had very little autonomy.
Shortly after Minnie's unfortunate and untimely death in 1922, Edgar would remarry Moyna Macgill and have a daughter by the name of Angela – who we all know and love for her roles in theatre, television, and film roles. Award-winning actress Angela Lansbury has entertained us all for decades on stage and screen, including her 12-year stint as Jessica Fletcher on the 1984 series 'Murder, She Wrote.'
This is of course is just a small insight into the rich and complex history behind one of London's listed historical buildings.
Hidden in the walls of this hotel are 150 years of fabulous stories, and we share all this in the hope that you will find it both insightful and educational, with the intention of sharing a few more 'Lansbury Heritage Tales' quite soon.
The building, though in many ways having changed quite drastically over the years, remains a hidden gem in the heart of London.
To see Lansbury Heritage Hotel for yourself, we are open for bookings in one of our many bespoke, boutique rooms, which you can see for yourself at lansburyhotel.com.
We look forward to welcoming you soon.