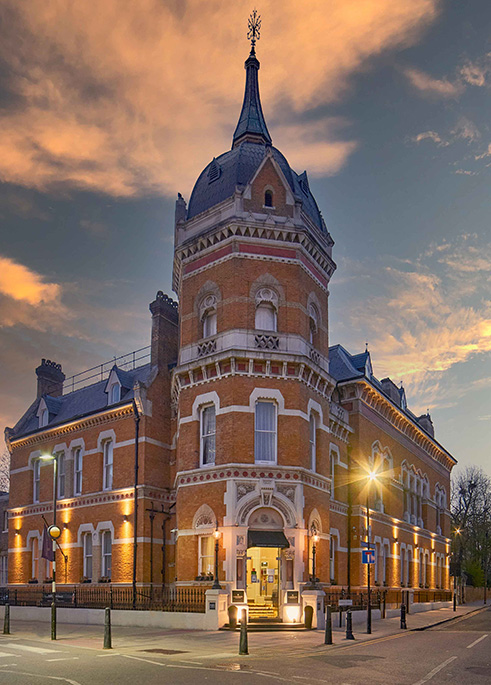 Canary Wharf's Only Heritage Hotel
Welcome to the Lansbury Heritage Hotel, a boutique luxury hotel located just a short walk from London's iconic Canary Wharf and with fast transport links to all of the capital's main attractions.
The Elizabeth line is now open and is a great means of transportation from Lansbury Heritage Hotel. It stretches more than 100km from Reading and Heathrow in the west through central tunnels across to Shenfield and Abbey Wood in the east. Providing High-frequency services connecting to more places – the new railway means shorter journey times between popular destinations in the Capital. The travel experience is more comfortable on the spacious trains and in the new and newly refurbished stations.
Business and tourist guests arrive to an oasis of calm created in a beautifully restored historic Grade II listed building that combines modern style and luxury with a sense of place and distinguished grandeur.
Surrounded by leafy churchyards and Grade I listed buildings, this landmark heritage hotel has a rich and fascinating history – from the East India Company building its first chapel and almshouses on the site in 1628 to the famous Labour politicians standing up for the poor of East London in the 1890s.